AUGUST 15TH IS HERE, LET THE PARTY BEGIN!
At Color Palace Lido we celebrate on the 14th
We have a surprise for your summer 2020: at Color Palace Lido Hotel in Lido di Savio August 15th arrives early!
We took a look at the calendar and we noticed that next summer we will be super lucky because August 15th falls on a Saturday! We have then decided to celebrate early in true Color-style!
August 15th arrives on August 14th at Color Palace Hotel in Lido di Savio!
We are waiting for you from August 8th to August 15th to celebrate the most exciting day of the year!
(If you arrive on August 15th you will still be very lucky, because saturday is a special day!)
*Stays from August 8th to August 15th are subject to limitations.
Treatment
FB + All-Inclusive
Period
08/08/2020 - 15/08/2020
Accommodation
Triple or Quad Room
#HAVE IT ALL!
Full board+ All-Inclusive Red, Green or Blue
Free stay for 1-2 children under 18!
Book before January 8th:
We will apply
2019 summer rates on your 2020 holiday!
A huge advantage. You can save on your
ALL INCLUSIVE
holiday by immediately receiving a
DISCOUNT UP TO 15%!
(saving up to 300 €)
*Offers are available until all 10 discounted rooms have been sold!
Don't waste time
! Ask for a quote and save on your 2020 holiday with 2019 rates!
Your Color
Holiday includes so many services:
FIND OUT MORE ABOUT YOUR ALL-INCLUSIVE COLOR HOLIDAY!
There are no limits to your holidays! If the time period you have selected includes two different offers you do not have to worry. We will create the most convenient quote for you!
*Offers are available for holidays with a 7-day minimum stay and until all rooms have been sold out. 1 or 2 children will receive a free stay if 2 adults share the room with them.
Ask now for a quote and get the best price guarantee!
loading form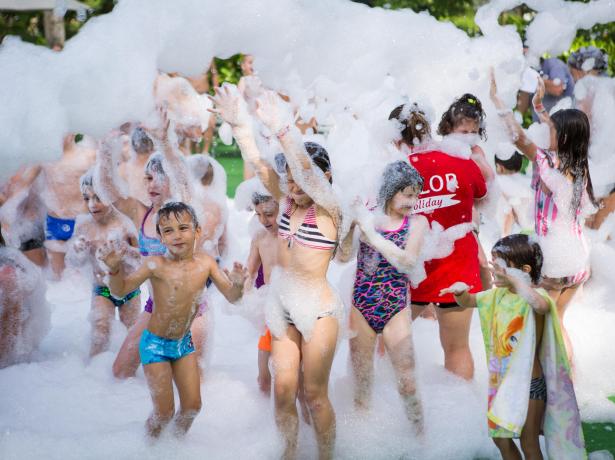 Strong points of the offer
3 bars (2 inside the hotel + 1 on the beach)
Direct access to the beach
Entertainment
Heated pool